Corporate Information
Corporate Philosophy
Mission
"Invent the future with technology
and change the world.
REMEDY through innovation"
Thoughts on Mission
"Invent the future with technology and change the world. REMEDY through innovation"
We will create the future and change the world by combining our three platforms, "Professional," "Infrastructure," and "Network," with technology to invent the future and change the world. Through innovating, we provide unprecedented new value and success to all of our customers.
Vision & Core Value
To be a leading global health-tech platformer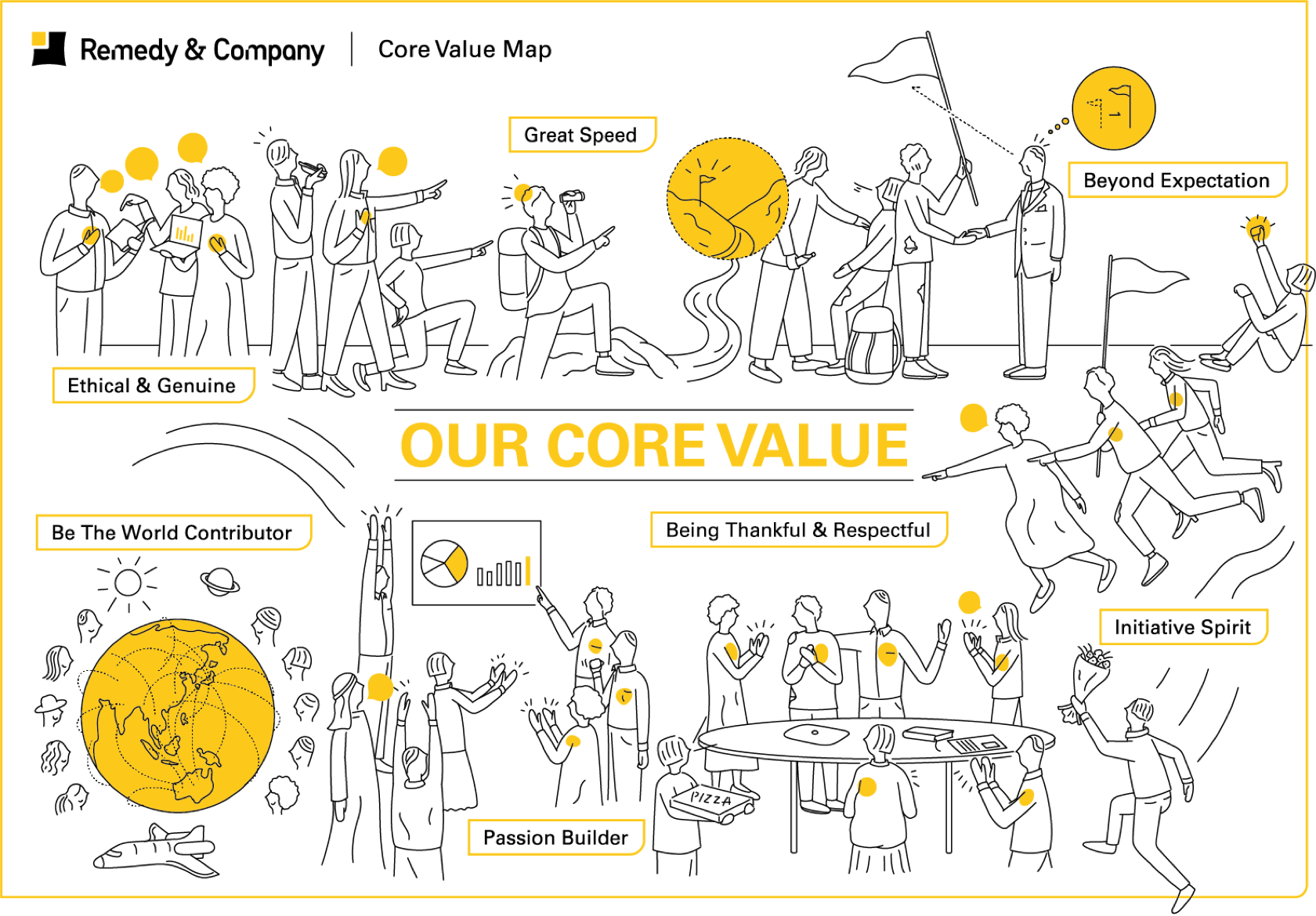 Our New Logo and Concept
Remedy & Company Corporation's new logo reflects variety meanings, such as: being a health-tech platform company that embraces all kinds of innovation utilizing IT technologies; being a company that never stays in the status quo but is always changing and innovating; being a company that is not just a Japanese company but a global player in the health-tech industry. It represents the strength of the company as it expands and pushes forward in Asia and globally. The blank spaces in the logo represent development and expansion also innovation that is generated by the intersection of new technologies and people, like pieces of a puzzle.